Manual Lymphatic Drainage
Manual Lymphatic Drainage helps with the removal of metabolic wastes, oedema, toxins, bacteria, and foreign substances from tissue via the lymphatic system. It also relaxes the sympathetic nervous system, reduces pain, and enhances the activity of the immune system.
• oedema • fibromyalgia • arthritis • low immunity  • insomnia • skin disorders • headache • sinus congestion • sprains and aches • stress • digestive disorders
Before and after surgery, to remove tissue congestion and minimize scar formation.
It is particularly useful as part of post-mastectomy therapy, to reduce oedema and fibrosis, and to relieve pain and tension.
It is performed lying on your back and fully clothed. The treatment covers the whole of the lymphatic system not just one area. The first session will have an impact on your condition which will increase with each further treatment.
People should not have a lymphatic massage if they have congestive heart failure, blood clots, kidney problems, infections, or circulation problems. If a person has any medical conditions, they should talk to a doctor before trying a lymphatic massage.
Call 01843 590067 or email us to book an appointment today.
Our Clinic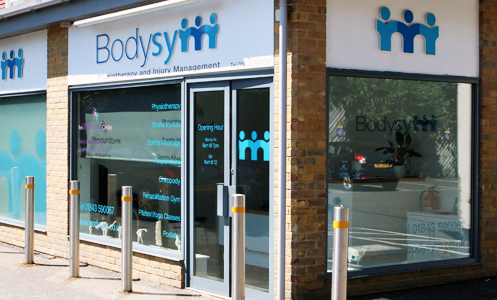 • Physiotherapy
• Chiropody
• Podiatry / Biomechanics
• Sports Injury Rehabilitation
• Sports performance evaluation
• Massage
• Pilates
What our clients say…
Fantastic treatment today from Craig!! Cannot thank him enough for getting me patched up and moving easier, especially when I do insist on getting back on stage tonight! You are my superstar! 5 stars!!

K Wilshaw- Westgate
Matt is brilliant. After ACL reconstruction he is such a positive influence on my physical journey to recovery. Highly recommended.

Kristina-Ramsgate
Very good service. Polite, courteous and efficient.

Paul – Ramsgate
The quality of the specialist expertise of the physiotherapist in the practice is simply outstanding – by far the best in terms of effective treatment I have ever experienced.

C Corfield – Whitstable
Took my 12yr old son to see Craig today. Brilliant! amazing Physio but more importantly great at talking to kids. Highly recommended. My son now wants to be a sports Physio and Parkour coach. Life goals sorted!

Sandra- Margate
Been to see Matt twice now and his knowledge is second to none.
Friendly staff too. Yes I would recommend this place.

Clare – Ramsgate
Professional clinic and skilled physiotherapists helped me manage my ongoing pain.

Hannah – Ramsgate
Excellent service highly recommended for post operative physio
5 stars!!

Lisa – Ramsgate