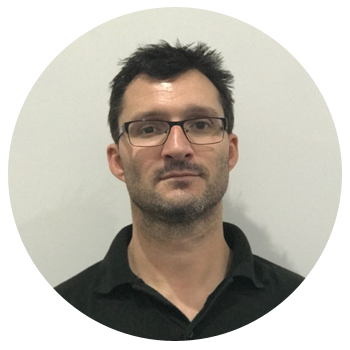 "Like the rest of the Bodysym team, I strongly believe successful treatment depends on building a trusting relationship with every patient, as well as providing the best possible clinical service. So that's what I always aim to do." 
Matt combines his many manual therapy skills with acupuncture and soft tissue techniques to treat sports and musculoskeletal injuries.
He graduated from the University of Brighton in 1996. As a keen participant in a wide range of sports, during his studies he was already developing a specific interest in musculoskeletal physiotherapy and sports medicine. During his career he has built up a wealth of clinical experience – including a six-year spell working in Sydney, Australia – before returning to Kent in 2013 to start Bodysym with his partner-in-crime, Craig Hayle.
In 2006 he completed an MSc/PG diploma in Health Ergonomics at the Robens Centre in the University of Surrey and has given occupational health and ergonomics advice to a broad range of companies in Australia and the UK.
Special interests:
Pelvis and sacroiliac joint dysfunction
Sports injuries
The sporting knee
Lower limb biomechanics
Headaches
Shoulder instability
Repetitive strain injury (RSI)
Occupational injury